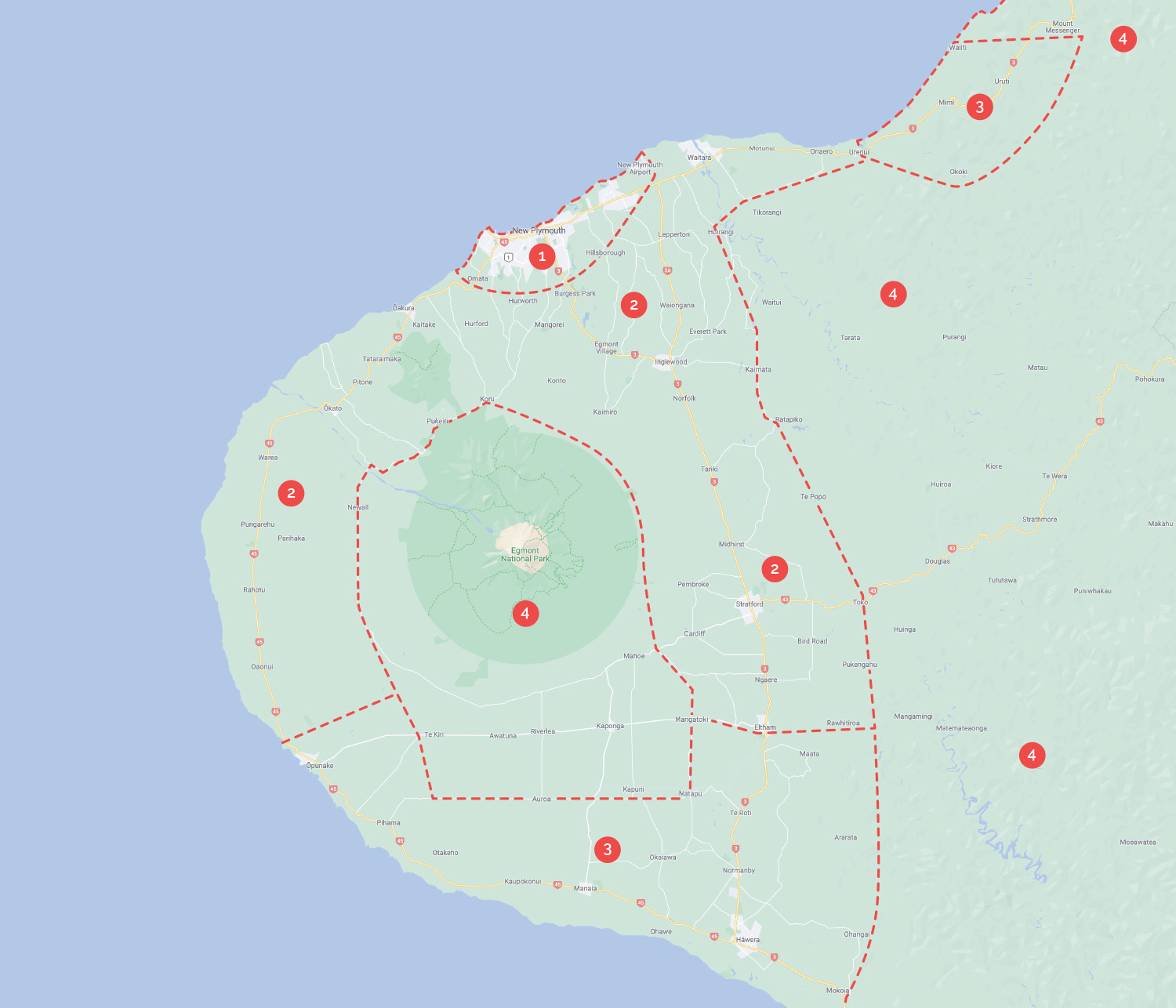 Delivery Zones
1
New Plymouth within city boundary from Omata to Ridgewood and across to the intersection of Mangorei Rd and SH3, diagonally across to Sentry Hill cnr SH3 & SH3A.
2
SH3, Egmont Village – Inglewood – Stratford – Eltham.
SH45, South of Omata – Ōkato – Rahotu – Urenui.
SH3A, Lepperton. SH3, Waitara – Urenui.
3
SH45, Opunake – Manaia – Hāwera.
SH3, Eltham – Normanby – Hāwera.
SH3, Urenui to the base of Mount Messenger.
4
SH3, Mount Messenger – Mokau – Awakino.
SH43, Toko, Douglas. SH3, Mokoia South, Ohanga.
All areas that are 10km off SH3, 3A and 45.

*these are general delivery zones, please contact us to confirm your delivery area

Delivery days
Take a look at when we deliver in your area! Rockgas Taranaki delivers LPG cylinders on following days:
New Plymouth – Monday, and Thursday
North – Wednesday
South  via Stratford – Tuesday
South  via Coast – Friday